Ring Ring! In the era of internet, online job sites and virtual career fairs, making a phonecall to jobhunt seems almost archaic.
If you're a graduate however, the humble telephone could just be the tool that propels you from unemployment into a fantastic graduate career.
Here's how you could find a graduate job in less time than it takes to make a cup of tea and some toast!
But First, We Need To Look At Hidden Jobs
The hidden job market is comprised of the jobs that are never advertised or made public. In fact, the vast majority of all existing jobs are never publicized, as it's commonly estimated that 80% of all jobs are hidden.
Why Look For Hidden Graduate Jobs?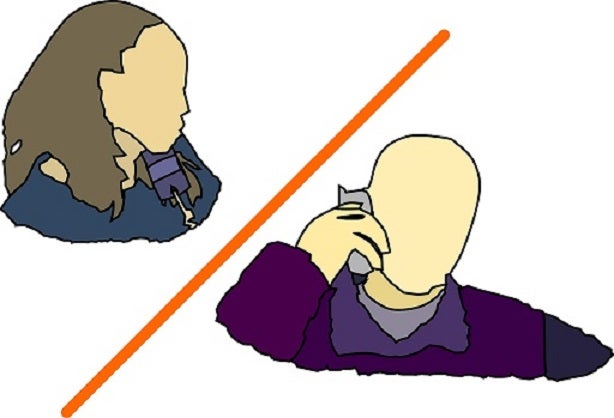 The most common methods of job hunting are grossly ineffective.
Using online job websites and recruitment agencies only accounts for 5% and 14% of all job offers respectively. Whereas approaching the employer directly – which is what you'll do if you access the hidden job market – makes up 70% of all job offers.
There are also other advantages: there's a lot less competition in the hidden job market as fewer grads know about these opportunities and it's also a much quicker way to find a job, as the recruitment process around hidden vacancies tends to be faster-paced and a lot more informal.
So How Do You Find Hidden Graduate Jobs?
By approaching the employer directly. There's lots of ways to do this, in fact, you've likely heard of networking and you might have used Google to search for roles, but do you know about cold calling?
Yes, you read that right: cold calling
Cold calling is one of the most underrated ways to get in touch with a prospective employer. It's also the quickest and most effective way to find a graduate job. Whilst networking can take time and Google searches are too broad, cold calling is fast and gets you targeted results.
How To Cold Call
Step 1) Decide On a Job Title and Industry Niche
For cold calling to be effective, you need to be very targeted, otherwise you run the danger of spreading yourself too thin.
So the  first step is to decide what you want to do and make it specific: decide on job title and an industry niche. For example, Junior Developer in the Healthcare industry or Graduate Marketing Executive in the Finance industry.
Step 2) Research and Get to Know the Market
Once you've decided on a job title and industry niche, you need to do some research around the aforementioned job and industry, and in particular look at what kind of companies would hire for your skill set.
Get to know the market by reading the leading industry publications, trade magazines, niche websites and job-specific news.
Step 3) Create a List of 50 –100 Companies
Make a list of 50 to 100 companies that employ people with your core skillset. You can find relevant companies in two ways: firstly by checking the aforementioned industry websites and trade magazines and secondly by looking at selected lists. Some examples of this include:
Step 4) Make a List of 50-100 Corresponding Managers
Once your company list has been made, you need to find the corresponding managers and team leaders. The easiest way to do this is via LinkedIn.
Tip 1: Look for managers and team leaders that are appropriate for your job title, for example, if you're looking for a job as a junior developer, you can try to find the development manager, development team leader or head of development. If it's a small company you can try the Head of IT.
Tip 2: Just make sure you know what the job titles are of those who are senior to you and actively look for that as well as manager, team leader, 'head of' etc.
Step 5) Get Their Phone Numbers
Find the telephone numbers for the companies – Google is your best friend here, as 99% of websites will have their company telephone number on it.
Step 6) Write A Cold Calling Script
You've got your list with company names and managers names, now it's time to call them. But first, you need a script. Some general guidelines to writing a good script include:
Make it short, clear, concise and to the point, ideally between 30-60 seconds

A good script will identify who you are and why you're calling immediately [as most folks are short on time]

A good script will have a sense of urgency

The aim is to get an interview (assume they have a job)
For example, I would use this script if I were looking for a graduate job and had little work experience:
Hi is that __________?
Hi _______ my name is _____ I'm a recent graduate, looking for new job. [explain who you are and why you're calling immediately]
Is this a good time for a brief chat? [make sure they know it's only a quick call]
Great. The reason for my call is that I'm looking for a new job opportunity in _______[whatever your field of interest is], and I understand that you're the correct person to speak to, is that right? [ensure you're speaking to the correct person]
Fantastic. Just to tell you a bit more about me, I'm a recent Geography graduate interested in _______[chosen field of work]. I have previously volunteered in ____[in the absence of experience, mention relevant volunteering or extra-curricular activities ] and do lots of ____[relevant hobby] in my spare time. My biggest strengths are my work ethic and my problem-solving skills.  [include a brief pitch to sell yourself and elicit interest]
Do I sound like the kind of person who would fit into your team? If the answer is yes, push for an interview asap. If not, ask – 'Who do you know that is hiring and would be interested in someone like me?'
Let's take a closer look at the script and identify a number of key points:
Introduce yourself and explain why you are calling

Make sure you are speaking to the right person

Include a short pitch and briefly mention:, your core skill set, how many years experience you've got, companies worked you've for, and one or two career achievements that they will be impressed by.

Closing question: always ask if you sound like the kind of person who would fit into their team. This will do two things for you: firstly, it confirms whether or not they have a job available and secondly, it confirms if you fit the right profile.
General Guidelines When You Make Your Call
If the person you want to speak to isn't there, leave a message or ask about the best time to call back.

If the organisation won't give out phone numbers, get an email address or ask if you can leave your number.

If they don't have a job, ask for a referral. People within the industry know who is hiring for your skill-set and most of the time they'll be happy to tell you.

If they have a job – push for an interview asap – increase the urgency and let them know you are interviewing elsewhere (otherwise they'll take their sweet time and you'll never get an interview)

Have pen and paper ready to take notes when you call.
Overcoming Common Excuses To Not Pick Up The Phone
"The receptionist/secretary won't put me through"
You would be surprised, generally people are much kinder to job seekers, especially recent graduates. After all, you're not selling any products to them – but if the receptionist is a little hesitant, explain that you are looking for a new job and they will put you through.
"They'll hang up on me"
Again, this is rarely the case. People will hear you out, as long as: a) you clearly state who you are and why you're calling and b) make it short and snappy.
"I'll make a fool of myself"
Cold calling can be nerve wracking, but I assure you, no one will laugh at you. If anything, you'll be admired for having the guts to pitch employers directly. If you do have any anxiety or doubts about cold calling or the rest of the job search, there will be a post on overcoming fear and anxiety very soon.
Be Persistent
I'm not saying cold calling is easy. Or that finding a graduate vacancy is a piece of cake. There will be times you will get rejected, you will get no's and you will get setbacks.
However, when it gets tough, remember the principle of persistence: keep going and someone out there will have a graduate job for you. You just have to go out and find it.
Good luck and happy hunting.
What about you? Have you ever used your phone to find a job? Let us know in the comments below.

If you enjoyed this post, you might like:
–The Secret To Finding The Best Graduate Job Opportunities
–Uncovering The Hidden Job Market – Is This The Fastest Way To Get A Graduate Job? –This Is Why You Don't Have A Graduate Job Yet: Top 8 Reasons You Haven't Been Hired
Image credits via Flickr under Creative Commons License